I decided to wear an easy grey sweater, skinny jeans and converse ensemble in this post just to get a basic outfit that we can all put together and wear without turning to formal shirts, etc. The overall affect of this type of outfit can be quite disastrous, (if you grab for your DIY clothing, you know the one, covered in paint and plaster)...
Find a nice sweater that is "brand" free and some current jeans, slip on a pair of your faithful Converse All-Star baseball boots and you too are ready to... (yes I'm going to say it) cut loose, Footloose!!!!>>
This outfit certainly keeps you in the safe zone, that's absolutely fine. Some days I don't want to think too much about what I want to put on, but even then you still need to make the effort, after all... why wouldn't you!
Let me know how you feel about wearing branded clothing, do you mind or doesn't it bother you?
Write your comments below!
Keith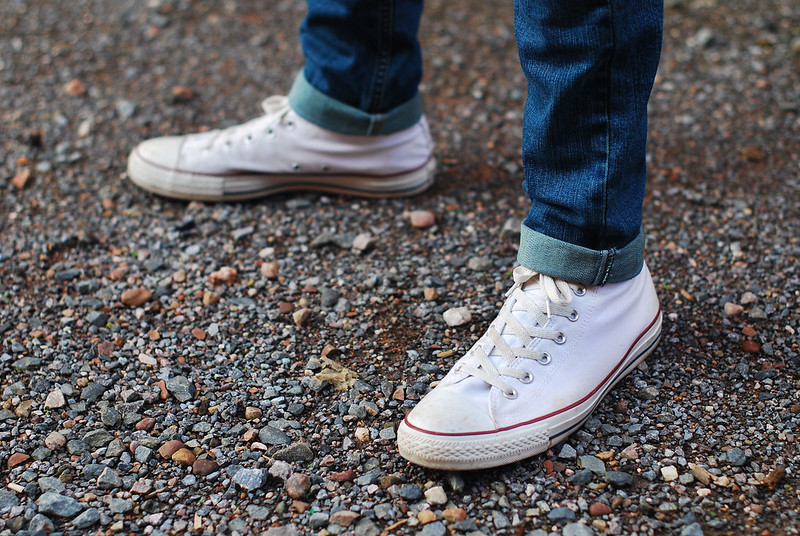 If you enjoyed this post, why not follow me on
Instagram
or
Bloglovin
- or
sign up to my posts by email
?
Sweatshirt: Unknown
Jeans:
Asos
High tops: Converse All-Star